Mirjana—known to one and all as Minja—arrived at Wesleyan in 1990, just before the war broke out in former Yugoslavia. Suddenly, she was cut off her family, friends, city, country, and culture. She adapted by throwing herself into her work. She completed her M.A. on the basis of field materials she had with her, collected in villages on Mt. Bjelasnica, above Sarajevo. For her doctoral work, she chose to study the present and past of Americans' performance of Balkan music and dance; the work culminated in her book Balkan Fascination: Creating an Alternative Music Culture in America, published by Oxford University Press in 2006. It received the prestigious ASCAP-Deems Taylor Award for excellence in music writing in the category "Bela Bartok Award in Ethnomusicology." Minja succumbed to a long illness in July, 2007.
Minja appeared in several vignettes in the twelve-part educational video series that featured several Wesleyan people. The producers of that series, Pacific Street Films, have kindly made outtake footage of Minja available here to give viewers a chance to see her at work, explaining, singing, and collaborating in the infectious and dynamic way that she transmitted her energy and knowledge to the world. We also have video footage of the moment at the Academy Awards when Minja and her husband Tim Eriksen celebrated the nomination of the film "Cold Mountain," in which they appeared and for which they coordinated the first appearance of traditional Sacred Harp singers in a Hollywood film. Minja is just visible behind Alison Kraus. This footage is available here as a tribute to Minja's spirit.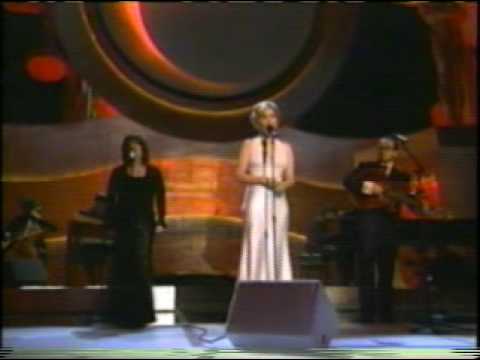 From the perspective of the Music Department, Minja's research fits into a genre of dissertations and associated publications that look at how musical instruments, genres, and forms become unmoored from their place of origin and float on global currents to faraway places, or lose their grounding within a specific American community and become part of mainstream or subcultural repertoires. This trend can be dated back at least to three early M.A. theses: Anne Mazonson's 1977 work teaching gamelan as a "cross-cultural experience," Susan Garber's 1987 study of Sacred Harp circles in the Northeast and Jay Pillay's 1988 comparative "Teaching South Indian Music Abroad," with its case studies from India, South Africa, and the US. Among later M.A. projects we might include Peter Hadley's 1993 study new music for gamelan by North American composers, Joseph Getter's 1999 M.A. thesis on Karnatak music in the United States, and Fugan Dineen's 2005 M.A. investigation of the diffusion of South Indian solkattu drumming syllables to the west.
In Ph.D. dissertations, Dora Hast's 1994 account of contradance circles in the Northeast looks at how people from a wide variety of backgrounds are drawn to a tradition that is nominally regional, but largely reinvented. Maria Mendonca's 2002 survey of the way gamelan has become naturalized in the UK marks an important stage in this genre of studies. Rob Lancefield's 2005 dissertation probes ways that East Asian culture came to the US in the early twentieth century via not only the import of artists and the production of mass mediated orientalist formats, but also through the embodied performance of ordinary Americans posing as East Asians in a variety of contexts. Peter Hadley's 2007 dissertation on the "didjeridu dispersion" pushes the discourse ahead vigorously, and Fugan Dineen is continuing his solkattu dispersion work as his doctoral project.